July 14 | Front Porch Sunday Supper | Bastille Day French Picnic A/TX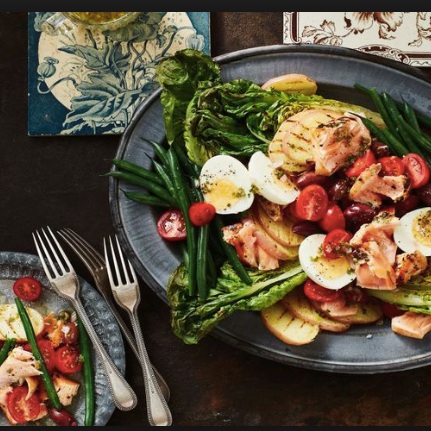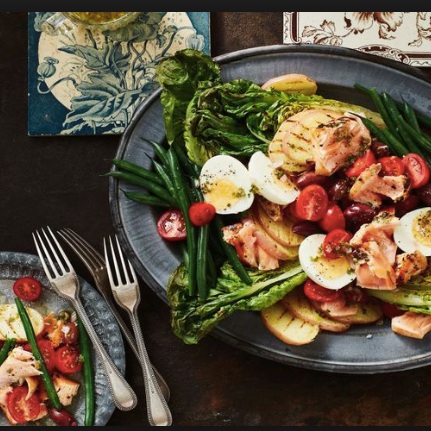 July 14 | Front Porch Sunday Supper | Bastille Day French Picnic A/TX
Being a bit of a Francophile herself, market chef Maggie Perkins doesn't need another reason to celebrate French food, unless that means one more summer evening spent with food-loving locals and travelers, alike. This month's Front PorchSummer Sunday Supper celebrates her favorite cuisine.
Come celebrate Bastille Day, June 14, with a classic, and delicious French picnic. Grab your bae, your bestie, or simply treat yourself solo to a fun and hands-on workshop and meal. You'll roll up your sleeves to join new friends in creating classic French fare. At class end, we'll gather around the tables to enjoy the class handiwork including:
Vichyssoise (Chilled Creamy Potato Soup)

Pork Rillettes with cornichon, French mustard, and baguette rounds

Salade Niçoise Board with seared Ahi Tuna

French 75 Cocktails with Cheese & Fruit Plate
Come VIVE LA FRANCE make great food and greater memories with fellow foodies from Austin and beyond.
Sunday, July 14, 2019 | 5:00-7:00pm
$65.00 PER PERSON | BYOB
Doors open promptly at 5:00. Class begins at 5:15pm. Directions to class, located in the 78745 neighborhood of central south Austin near St. David's Hospital, will be provided by email 24 hours prior to class.
ABOUT TEXAS HEAT: Mid-July is pretty dang hot in Texas. While we plan to work both inside and under a covered porch, we will set tables inside to eat in air conditioned comfort. We will also make adjustments to accommodate any hot weather advisories for food preparation, as well. You are more than welcome to bring a tablecloth or blanket to picnic outside, if you're game.
Maggie makes every effort to accommodate your food sensitivities and special diets, however if you have any unique concerns or food allergies, please contact us prior to scheduling your class.
About Maggie Perkins: When food writer, former farmer, and market chef Maggie Perkins isn't preparing seasonal dishes on the fly at local farmers markets and entertaining the students gathered around her South Austin kitchen table, you might find her at a backwoods barbecue joint in Mississippi, comparing chargrilled oysters in the Big Easy, or trading food folklore with a fishmonger on the coast. Her true north is her home kitchen, puttering about and spinning vintage vinyl, perfecting her creole cooking techniques, and developing recipes she shares in print, and on her blog, Notes from Maggie's Farm.